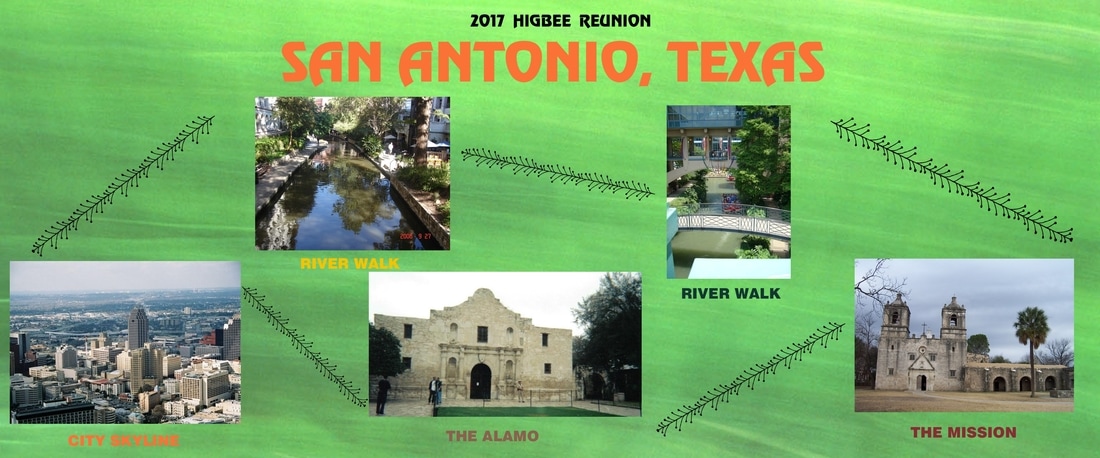 ---
NOTES FROM SHARON ON DOWNLOADING FORMS
The software company recently did a mass migration around mid May of all their accounts into a new, more sophisticated form. After this migration I was not able to access the Higbee Website as the webmaster for over three weeks. After sorting out all the problems associated with this migration I was finally able to access the software yesterday (June 15th, 2017). I apologize for any inconvenience this may have caused.
To download the forms for printout at the website you have three options to follow: Google, Facebook, or SCRIBD. I did a practice run last night and used Google to download the registration form. Use the arrow pointing down with a line under it at the bottom of the lower right hand to get to options. Choose your option and follow their directions. Click on the SCRIBD text in the lower left, follow their directions and you can download the form for printing. If you have a Facebook account use that option and follow the directions. If you have a Google account use your password and you will be able to download and print the form.

The arrow with the three circles at the bottom of the page is an option to share the form with others.
The four arrows all pointing outward in the box sorta forming a square at the bottom of the page will give you a full screen of the form for easier reading.
---
---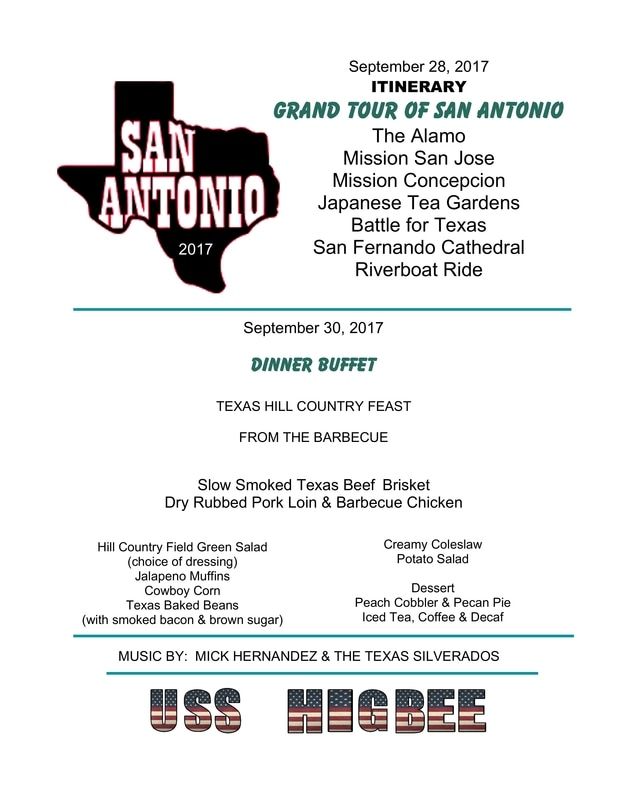 ---
HIGBEE REUNION
Wednesday September 27th thru Sunday October 1st


El Tropicano Hotel Riverwalk
110 Lexington Avenue
San Antonio TX 78205
Reservations: 210-223-9461

Rates are $125 per night. All rates are subject to the prevailing local and state taxes. The group rate is available three days before and after the arrival/departure dates of September 27th and October 1st, based on availability. Rate includes full breakfast buffet for two guests every morning. The rate also includes overnight self-parking. One vehicle per guest room. Complimentary Wi-Fi in guest rooms and throughout the hotel.

USE GROUP CODE (UHR) WHEN MAKING RESERVATIONS. THE RESERVATION NUMBER IS 210-223-9461.

---
GALLERY EL TROPICANO HOTEL